10 Tips to Boost the Conversion Rate in a SaaS Application Free Trial
Any prospect, regardless of their initial level of commitment, represents a sales opportunity: you must therefore make every effort to achieve this goal. For SaaS software publishers, free trials are a very effective first acquisition channel because it allows Internet users to discover the solution online. However, this is only the first milestone in a long commercial process! A real persuasion exercise that must be based on two pillars: communication and the creation of a relationship of trust. Here are our 10 tips to achieve this and optimize your conversion rate!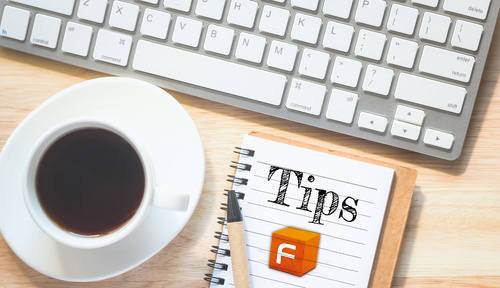 1- Send a welcome email
This may sound anecdotal and yet this process will allow you to score points from the beginning. Indeed, the mere receipt of a confirmation message guarantees the user that his request for a free trial has not disappeared into the foggy infinity of the web. Specifically, the confirmation email must be a summary of the access data of the prospect: username, password, url, date of the end of the free trial period …
2- Invest fully in the recruitment of salespeople
No matter the cost, it is undoubtedly on the commercial function that it is most urgent to invest! With each request for a free trial, consultants must be ready to call back as soon as possible to accompany the users in their navigation and respond to their questions.
The role of a sales representative is to create a personalized and close link with each prospect: indeed, a voice at the end of the line will be much more engaging and reassuring than an exchange of emails! Make sure you have teams at least proportional to the volume of your contact database. The permanence must be constantly assured and the phone must never ring unheeded. Nothing is worse for a society than to give the impression of being remote and inaccessible.
A good alternative, if you are overwhelmed by the solicitations, is to invest in a call center service to take your calls and reassure the correspondents by telling them that their request has been taken into account.
3- Strike while the iron is hot
You have two options for the first contact: call back immediately after the free trial request, when you are sure that your prospect is currently looking into your application. Or, give him the opportunity to inquire online his availability for an upcoming telephone exchange. But keep in mind that if you delay too much to call back and do it unexpectedly, the risk is to disturb your interlocutor, or even worse: to irritate him!
4- Conduct an investigation work
A good knowledge of the activity of the prospect will allow you to model your speech and even your demonstration environment on a specific business terminology, to have an idea of the modules and functionalities likely to interest him, but also to predict a budget based on the size of the structure. Getting information upstream is the only way to avoid off-topic!
5- Say yes to Drip Marketing!
This inexpensive marketing technique can work wonders. The principle is simple: it is to send several predefined messages to recipients in a programmed time sequence. These messages are usually sent by email, but there are also emailing solutions such as Marketo, Eloqua, Pardot, Hubspot, etc.
In the case of ERP software, this translates into sending the prospect some "tips" of use. These tips can be predefined to save time, but you can also customize them after studying how the prospect uses his test environment. This marketing approach makes it possible to maintain regular contact and shows that you are an attentive and even omniscient company!
6- Make follow-up contact calls with inactive users
In many cases, users' inactivity is not the result of lack of interest or time, but rather of misunderstanding or blockage. But most of the time, these prospects do not have the reflex to call you and passively wait for you to contact them. If you notice several days of inactivity, send a video tutorial or offer your help via a web conference.
7- Favor dynamic landing pages
Conversion can be encouraged by discursive but also visual processes. Attractive ergonomics is an important element to convince the prospect. The homepage of your site is the showcase of your offer and a crossroads for new and recurring users. Make sure to update it regularly and to insert powerful commercial messages.
8- Optimize the transition from the free to the paid version
The transition to premium mode is crucial and must be conducted carefully!
To convince the prospect, do not rush him. Send regular reminders to remind him that the free trial is coming to an end. Offer him one last time your help to make sure that no issues have been overlooked and that questions do not remain unresolved. You can also use the end of the free trial period as an electroshock to react to an inactive prospect.
9- Adopt a predefined price strategy
A price list must be fully integrated into your sales pitch and this, from the first exchanges. Anticipating prices allows you to announce a higher price as an introduction, and then, during the free trial period, offer preferential discounts to your undecided prospects.
10- Last joker: offer a free trial extension
This ultimate maneuver can be very convincing for active users of your solution who are still reluctant to subscribe. If you feel that the prospect is almost mature, but still hesitant, no need to push him. Offer him rather to lengthen the duration of the free trial. He will feel more confident, which, let us not forget, is the keystone of any successful conversion.
When handled brilliantly, a free trial offer can be a very effective conversion channel to transform a prospect into a customer. Indeed, what better than to project yourself as a user of the solution to know if you want to pay a subscription? By following these 10 commercial tips, you will have every chance to see your customer portfolio grow over time!